06/10/2021
Volkswagen Group Rus produced 700,000th engine at its plant in Kaluga
The 1.6 MPI EA211 series engine is installed in five models of Volkswagen Group Rus brands, including the new Volkswagen Taos
Engines produced in Kaluga and its components are exported to production sites around the world
Kaluga, June 10, 2021 – Volkswagen Group Rus has reached a new production milestone: the engine plant in Kaluga has produced its 700,000th 1.6 MPI EA211 gasoline engine since the launch of production in 2015. The engine, which is produced in two modifications – 90 hp and 110 hp – has earned the trust of customers and is very popular not only in Russia, but also abroad.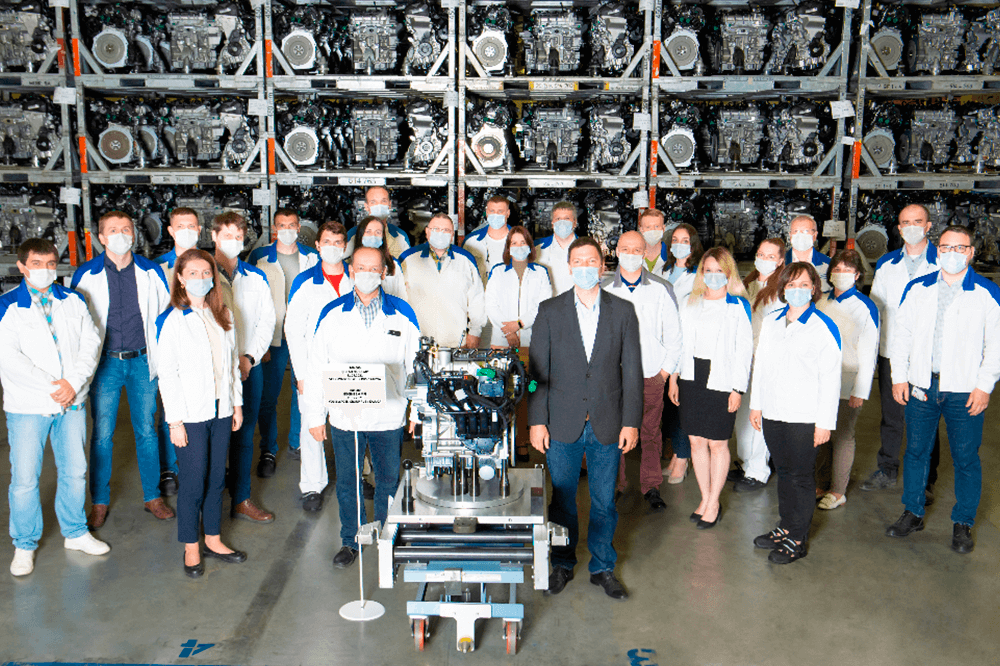 Stefan Depka, Technical Director of Volkswagen Group Rus, said: "For the seventh year now, Volkswagen Group Rus plant in Kaluga has been successfully producing highly reliable and versatile 1.6 MPI engines for customers in Russia and also for the export markets. A high-quality product, a flexible strategy, and a competent team of the engine production department are the main components of our production record".

The engines are assembled from the localized components – the cylinder block, the cylinder head and crankshaft are made in Russia. The equipment installed at the plant guarantees the precision machining of parts down to 1 micron (0.001 mm), while the precision of cylinder machining is 6 microns (0.006 mm). Parts are monitored for the most critical parameters directly in the production process with the help of sensors built into the processing equipment. In 2020, 111,500 engines were produced at Volkswagen Group Rus plant in Kaluga, and 18,700 of them were exported to production sites around the world, including Poland, Spain, and Mexico. Engine components are exported to the Czech Republic, to ŠKODA's plant in Mladá Boleslav.

The engine plant is located at Volkswagen Group Rus production site in the Grabtsevo technology park in Kaluga, 170 km southwest of Moscow. The engines produced in Kaluga are installed in the most popular models produced in Russia: Volkswagen Polo, ŠKODA RAPID, ŠKODA KAROQ, ŠKODA OCTAVIA as well as the all-new Volkswagen Taos, which production was launched in Russia in May 2021.