06/04/2021
Volkswagen Group Rus signs a memorandum of intent with Kaluga Region to produce the 1.4 TSI engine
The gasoline 1.4 TSI engine is to be produced from 2024
The maximum capacity of the plant will increase up to 240,000 engines per year
RUB 6 billion are to be invested to increase and adapt the production capacity of the plant to the launch of the new engine
The memorandum of intent defines the main criteria of the investment agreement

St. Petersburg, June 4, 2021 — Volkswagen Group Rus signs the memorandum of intent with Kaluga region to produce its 1.4 TSI engine at the Volkswagen Group Rus plant in Kaluga starting from 2024. The memorandum was signed by Stefan Mecha, CEO of Volkswagen Group Rus, and by Vladislav Shapsha, the Governor of Kaluga Region, during the St. Petersburg International Economic Forum.

Volkswagen Group Rus will invest RUB 6 billion in the project. The new 1.4 TSI engine with an output of 110 kW (150 hp) will be produced at the facility together with the currently produced 1.6 MPI engine. After the launch, the maximum capacity of engine production in Kaluga will rise from the current 150,000 engines per year to 240,000 engines per year. The project could create up to 80 new jobs.

Stefan Mecha, CEO of Volkswagen Group Rus, said: «We are committed to the Russian market and continue to invest in our production facilities in Russia. The Volkswagen Group Rus plant in Kaluga has been successfully producing reliable, high-quality engines since 2015. The production of the powerful new turbocharged engine lets us expand our offering to our customers, diversify our range of engines, and create new jobs in Kaluga Region. This important decision once again demonstrates that our company is rigorously fulfilling its obligations under the special investment contract (SPIC) signed in 2019 with the Russian government and the Kaluga Region».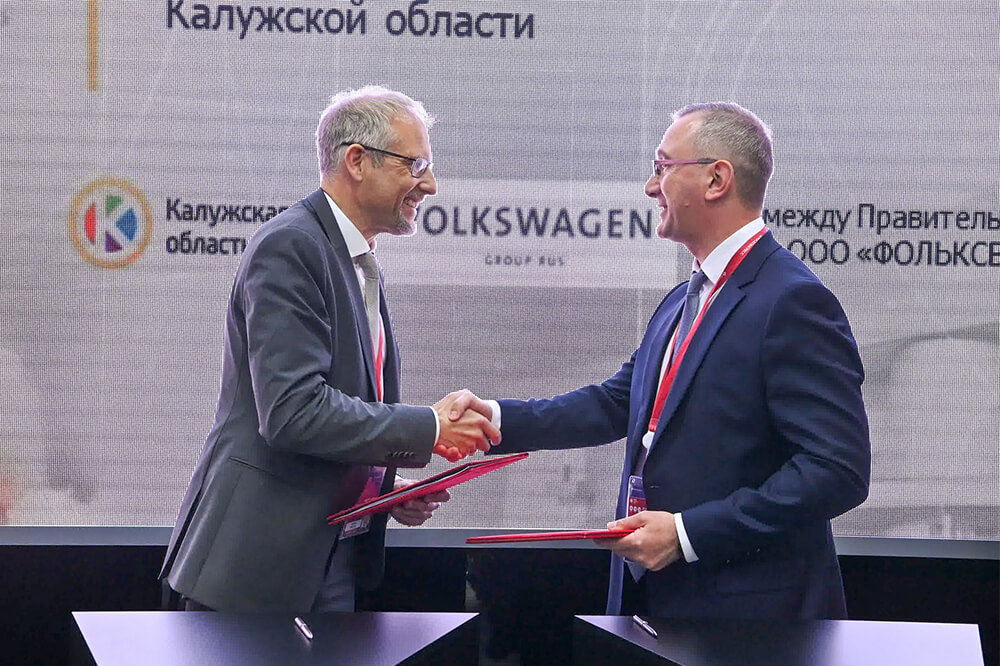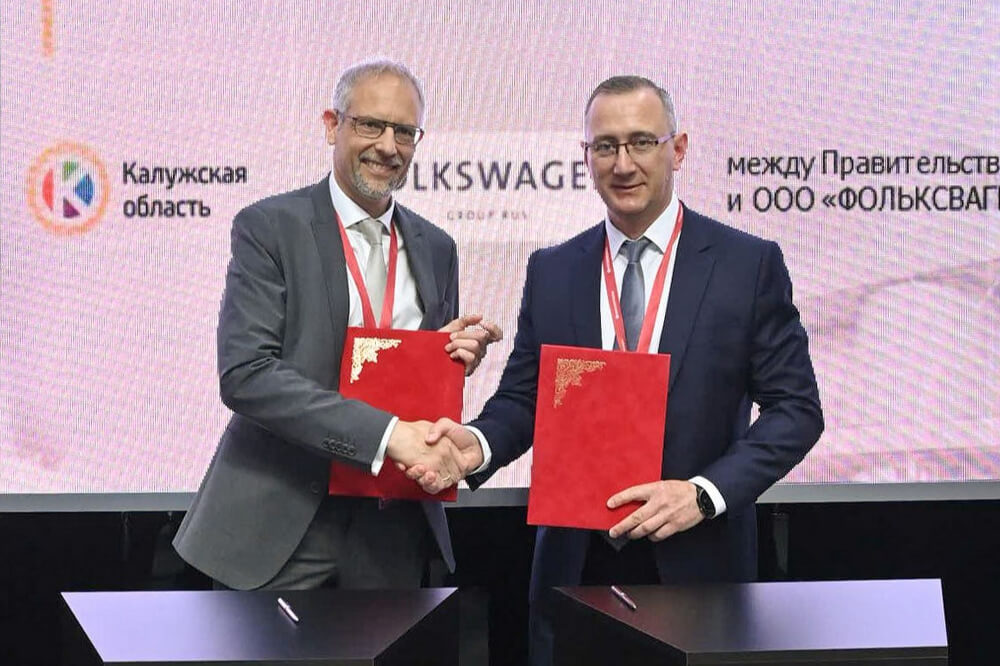 CEO of Volkswagen Group Rus Stefan Mecha аnd Governor of Kaluga Region Vladislav Shapsha



Production of the engine is to take place at the Volkswagen Group Rus production site in the Grabtsevo Industrial Park in Kaluga, 170 km southwest of Moscow. The engines produced in Kaluga are installed in the most popular models made in Russia: the Volkswagen Polo, the ŠKODA RAPID, the ŠKODA OCTAVIA, as well as the all-new Volkswagen Taos, the production of which was launched in May 2021. The equipment installed at the plant guarantees the precision machining of parts down to 1 micron (0.001 mm), while the precision of cylinder machining is 6 microns (0.006 mm). Parts are monitored for the most critical parameters directly in the production process with the help of sensors built into the processing equipment.