11/26/2020
Volkswagen Group Rus celebrates 10th anniversary of dual education program
The dual education program is focused on training professionals in the automotive industry to work at Volkswagen Group Rus plant in Kaluga
The program provides training for students both in the educational institution and in the сompany's own production facilities in Russia
Over the last 10 years, approximately 400 people were trained under this program
The dual education program is currently being implemented jointly with the Kaluga Technical College
Successful Volkswagen Group Rus experience is being actively adopted by other companies in Russia


Kaluga, November 26, 2020 – Volkswagen Group Rus is celebrating its tenth anniversary since the launch of a dual education program that aims to provide students of the Kaluga Technical College with up-to-date practical knowledge in the field of automotive engineering for future employment at the company's plant in Kaluga.
Volkswagen Group Rus was one of the first companies to introduce the world-famous German approach to professional training in Russia. It is characterized by a large volume of practical knowledge and skills acquired directly at the workplace and a more flexible approach to new production demands. It provides students with professions that are relevant right now and have future perspectives.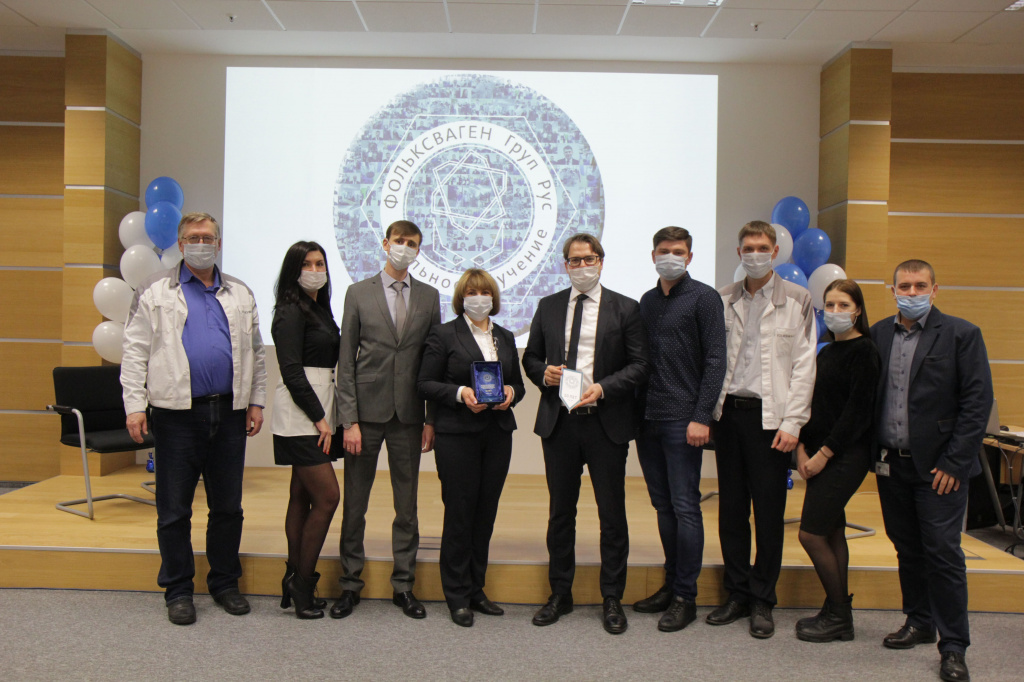 Open image
Marcus Osegowitsch, General Director of Volkswagen Group Rus, said: "The dual education program that we launched to train qualified personnel to work at the newly opened Kaluga production facility has satisfied the most daring expectations over the last 10 years. Every year we employ dozens of specialists who have an excellent understanding of the processes at the plant and know how to meet production challenges at the very beginning of their professional career. In addition, they share our values and respect the strict requirements and high production standards according to which we operate in Russia. In the future, we plan to pay even more attention to professional education opportunities to quickly meet the challenges of our time: emergence and implementation of the latest technologies, as well as increase of digitalization."
Students who have already studied at the college for two years and have acquired basic knowledge can enter the dual education program and pass the entrance examinations: a theory test, a preliminary interview, and a practical test. The program lasts two years and as a result, students receive state standard degrees, company certificates, as well as job offers at Volkswagen Group Rus plant. During the studies, the company provides students with scholarships and all conditions for comfortable practice at the plant – modern Festo and Siemens equipment, safety equipment, a corporate transfer, and free meals.

Students are studying new professions that are very popular at Volkswagen's production facilities around the world and are indispensable for modern production: a mechatronist, a car mechatronics mechanic, a metalwork mechanic, a car coloring specialist, a warehouse logistics specialist and a metal processing specialist. Moreover, thanks to Volkswagen Group Rus dual education program, new professions have appeared in the Russian professional education system, which has influenced the educational and legislative spheres of the country and helped to create new professional standards. Students are trained at the learning center and directly at the workplace, and each of them can address a difficult question to his or her mentor at any time. In just 10 years of the dual education program, about 400 students have completed it.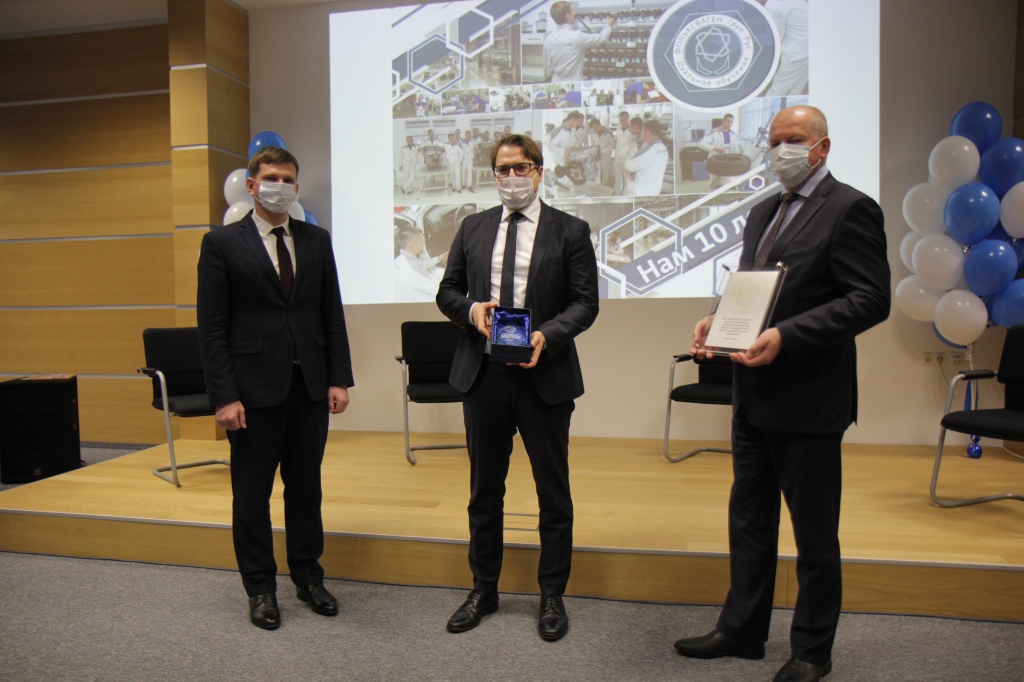 Open image
Dr. Gerrit Spengler, Human Resources Director at Volkswagen Group Rus, said: "As part of our local business development strategy, we aim not only to produce cars of the highest quality, but also to become the best employer and most efficient car manufacturer in Russia. This is impossible without implementing and developing our own programs, including personnel training at the very beginning of their professional career, as well as active cooperation with regional authorities and educational organizations, and we are ready to invest in this promising area. We do not only prepare qualified specialists in the automotive industry, but professionals who demonstrate a high level of knowledge and skills and can work on an equal level with specialists from Volkswagen Group's production facilities around the world."
Students and graduates of the dual education program have a competitive advantage when it comes to employment at any automotive production facility in Russia and worldwide. It is confirmed, in particular, by their annual participation and victories in WorldSkills Russia or Best Apprentice Award – Volkswagen Group's award for the best fledgling specialists, for which Russian representatives are regularly nominated. In addition, some students of the dual education program take part in exchange programs and are trained in German automotive service companies.

As part of its dual education program, Volkswagen Group Rus actively cooperates with the Ministry of Education, Kaluga Region Government and Russian-German Chamber of Foreign Trade, and is a member of the Council for Professional Qualifications, who participates in the development of professional standards for the Russian automotive industry. The experience of Volkswagen Group Rus in the implementation of dual education is also shared by other large companies such as CLAAS, Bautex and others. In the mid-term, the company plans to pay particular attention to the development of new competencies related to digitalization of production, 3D printing and 3D design as part of the program.