10/29/2020
New ŠKODA OCTAVIA production launched in Nizhniy Novgorod
Moscow, 29 October 2020 – Full cycle production of the fourth-generation ŠKODA OCTAVIA started at the GAZ Group plant in Nizhniy Novgorod. The heart of the brand and its world bestseller became even safer, more spacious and intelligent, along with more emotional design.

ŠKODA OCTAVIA is beginning the serial production of the all-new ŠKODA OCTAVIA in Nizhniy Novgorod. Russia becomes the second country in the world after the Czech Republic to start local assembly of the latest edition of the model. Three previous generations of the ŠKODA OCTAVIA have been presented on the Russian market and have always been in high demand. The car, which celebrated 60-year anniversary last year, reached the milestone of over 7 million units sold and in the first half of 2020 became the most popular model in the Czech Republic and Switzerland.

The ongoing success of OCTAVIA family is also supported with a myriad of accolades, which include Red Dot Award for outstanding product design, "Car of The Year" title in a contest held by famous British magazine Auto Express, and also the first place in middle class category in the prestigious awards ceremony on the Russian market "Car of The Year 2020". Besides that, new OCTAVIA, as well as other ŠKODA models, achieved a maximum five-star test score in the independent safety European New Car Assessment Programme (Euro NCAP).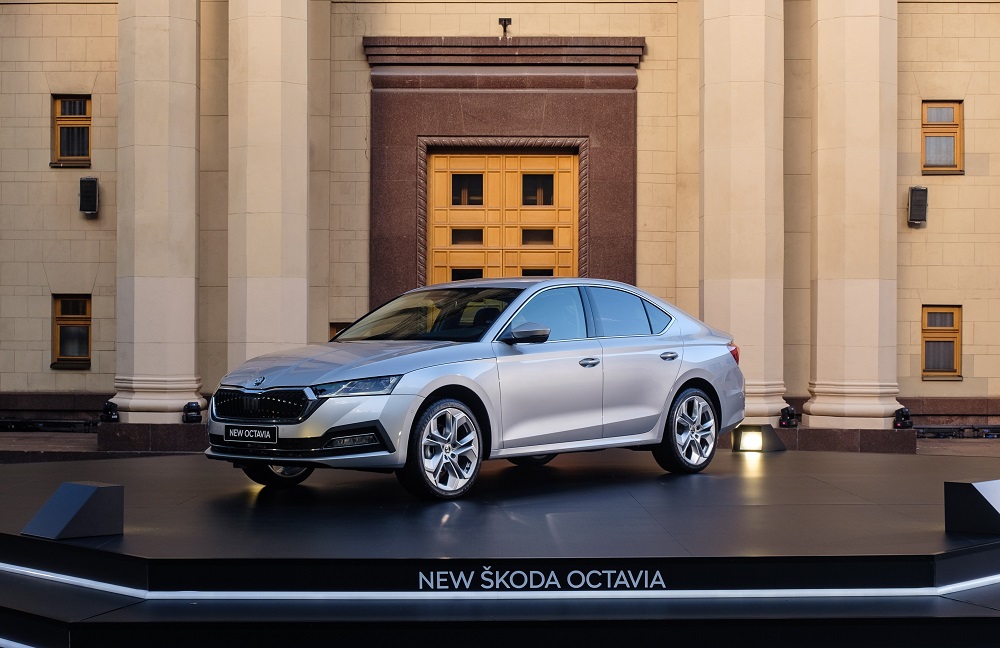 Open image
Production of new ŠKODA OCTAVIA at GAZ Group plant in Nizhniy Novgorod is carried out by full cycle method and meets the highest international standards. The plant receives parts and components, where they are welded, double-primed with use of anti-corrosion hot wax and Volkswagen Group proprietary compounds. The next phase, the final assembly, includes among other things installation of engine and gearbox, windshield glue in, seats and dashboard mounting.

First locally produced ŠKODA OCTAVIA rolled out the Kaluga plant in 2009 and was later moved to the GAZ Group plant in June 2013. Besides the Czech manufacturer's bestseller, Russian factory in Nizhniy Novgorod also assembles modern ŠKODA SUV models: KAROQ and KODIAQ.

Another Volkswagen Group Rus production site is located in Kaluga. Since 2014, it has produced ŠKODA RAPID, and in 2015 the plant also started production of 1.6 MPI engines, which are used in RAPID and KAROQ model as well.

More information about the new OCTAVIA is available on ŠKODA official website: https://www.skoda-avto.ru/models/octavia/tizer